CHECK OUT OUR NEW SAAS AND HI-TECH JOBS PORTAL.
PhillyTech has 20+ SaaS and Hi-Tech job openings. Click below to learn more, apply and send us your resume.
THE RIGHT TALENT. RIGHT NOW.
We've been hiring talent for SaaS and hi-tech companies for years. We've become so good at it that our clients and our candidates trust us to come up with best-fit interviews for them. We have a database of thousands of pre-screened candidates ready to work with your company right now. At any given time, we're running multiple searches at once. So when you hire us to build your team, you can rest assured knowing it will be done right and done quickly for you. You don't have to deal with the stress of writing job descriptions, screening resumes, and scheduling interviews. We'll do all that for you, letting you focus your time and energy on solutions rather than searches.
MORE LEADS. MORE DEALS. LESS OVERHEAD.
Unlike other lead-generation firms, we're highly focused on the SaaS and hi-tech space. We know what it takes to create an effective funnel to drive leads to our clients; we understand the steps your prospects need to go through to purchase your products and we take the time to study their pain points to create a sales strategy that truly works. We don't just focus on getting you demos and appointments; we help you get qualified leads. We've done it for clients like you to help them scale fast and we can help you land the prospect you've been looking for.
OUR CLIENTS
PROVEN SUCCESS WITH COMPANIES LIKE YOURS.
We're trusted by 100+ software and hi-tech clients globally distributed throughout the United States, Canada, Europe, and Asia.

WE FEEL YOUR PAIN AND YOUR PASSION.
We've been doing this for over 20 years. We've seen tech companies grow into unicorns and seen good ideas fail because of the lack of talent or sales. Our seasoned team has years of experience in the business to help you grow your business. Partnering with PhillyTech is like bringing on an investor and a fractional management team, except you don't have to give up any board seats or equity.
HIRE THE COMPANY. GET THE ENTIRE NETWORK.
PhillyTech is more than just a company. It's a well-connected network, comprising top 1% of the most connected technologists on LinkedIn, Youtube features, regular social media coverage, and regular Meetups. When you hire PhillyTech, our entire network goes to work for you, helping you find the right talent and the right clients.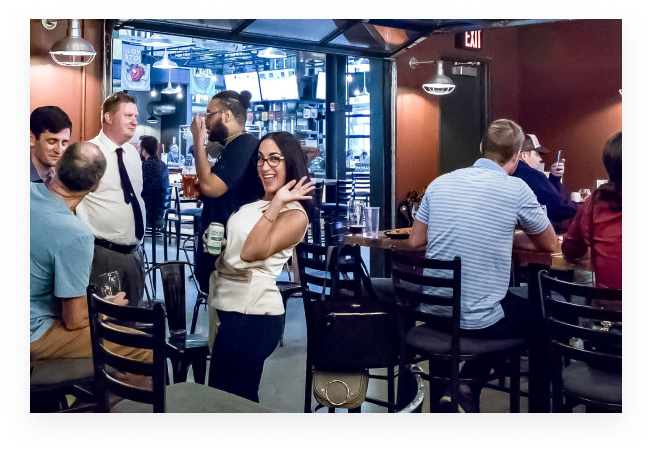 TV SHOW
TECH TALKS
PhillyTech founder and CEO Michael C. Bertoni hosts Tech Talks, a show featuring influential speakers from the industry. The show gives innovative tech companies a platform to share their perspective with prospective employees, clients, and the broader industry.
Big data, AI, APIs, tech stacks, funding, and more....
How do you keep up with new concepts in an industry that's constantly evolving? Our Tech Talks series is designed to bring you timeless ideas in byte-sized installments. Michael C. Bertoni hosts conversations with featured speakers, ranging from technology specialists to venture capitalists, on all things tech in this series.